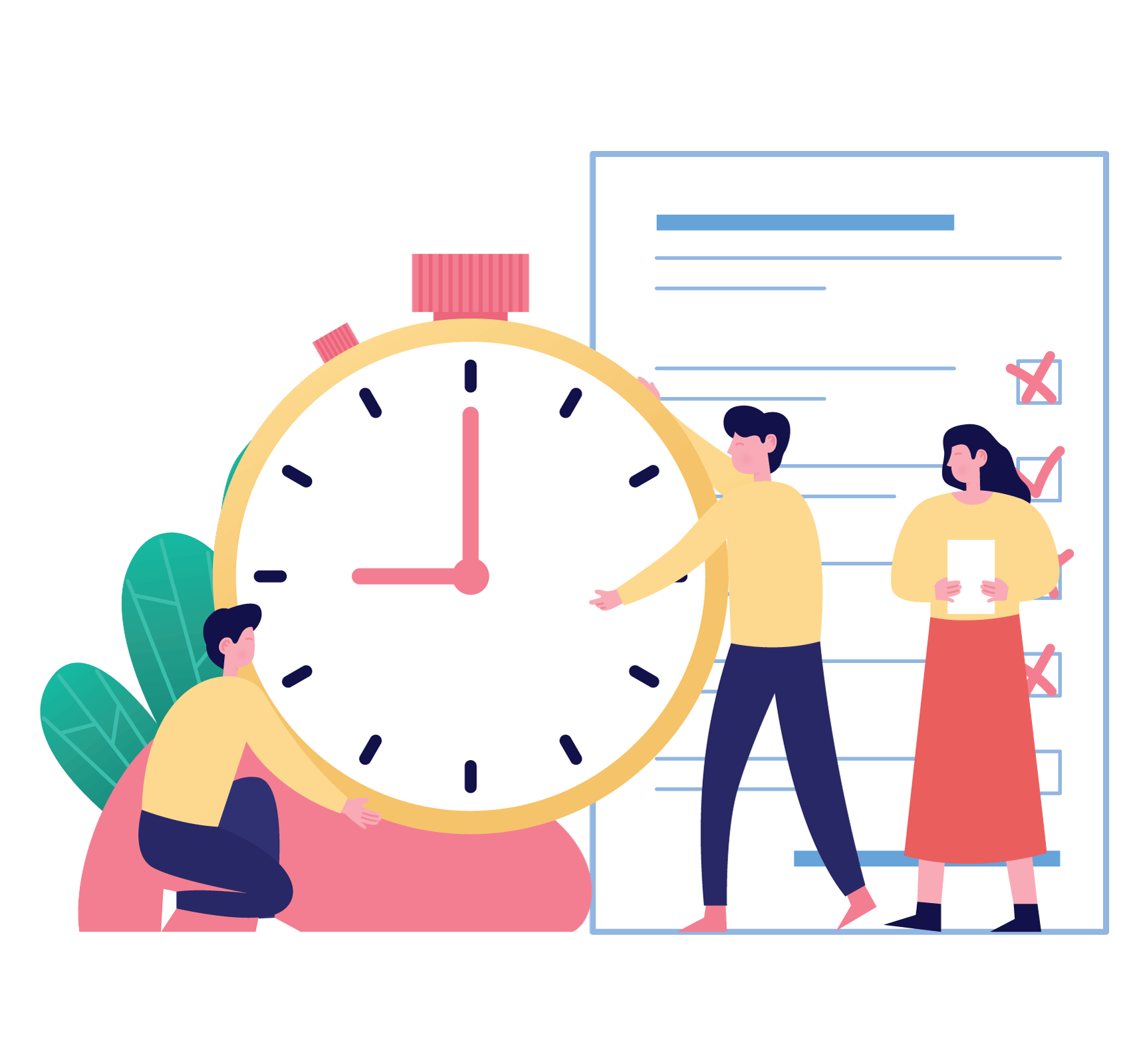 Stay connected to your customers
CRM module enables business managers and sales executives to track their prospects and gather the relevant information in a single unified location. Also, CRM reduces the workload of business associates and gives them access to simply segmentable and well-visualized data.
Schedule activities based on your sales scripts: calls, meetings, mailing, and quotations. Get all the information you need, directly on the opportunity: website pages viewed, mail received, etc.
Why do we need a CRM software ?
CRM stands for Customer Relationship Management. CRM system helps the industry or business to manage relationship with customers. Past and potential customers can be managed using CRM software. CRM software checks the past transaction history with the customers, analyses it to improve the business relationship with customers, ultimately driving more sale. Furthermore, CRM software manage customer's email, phone numbers, live chat, company's website, and social media to compile data from these channels to improve sales.
Activities and calls management
Organize sequence of activities per opportunity. Schedule activities. Log every activity immediately in the opportunity's chatter with predefined actions. Track, log and analyse the activities of your team.
Pipeline management
Get a clear overview of the opportunity pipeline. Work faster with the drag & drop interface. Set up specific stages for each sales team. Possibility to create sub-stages to better organize the processes. Automatic archiving of lost opportunities. Manual archiving of other opportunities. Lost is no longer a stage but a separate field, enabling more powerful analysis of pipeline – e.g. Lost ratio per stage.
CRM Dashboard
Use predefined dashboards or build your own with the advanced reporting engine. Share filters with the team.
Schedule Meetings
Schedule meetings from the opportunity of customer. Sync with mobile phones and Google calendar.
Log Calls
Log calls or trigger VoIP calls in just a few clicks. CRM proposes to automatically reschedule the next action after the call.
Reporting
Concise reporting lists all project tasks, their statuses and costs on a single screen.
Track your sales activities.
Gain complete visibility of your sales cycle, user can log calls/visits, book orders or check meeting dashboards, tours and follow ups. Get all the details on your deals status, products, competition, quotes.
Campaign Management
Detailed company info, and multiple leads,Sales Pipeline, Deals status, products, competition, quotes
Sales Performance Management
Sales Targets,Target based incentives,Sales vs Cost incurred
Expense Reporting
Travel plans and action,Expense limits,Budgets and Approvals
Customer Service
Customer complaints,Sales item Details,Technical inputs and resolution
Frequently

asked

questions
We're here with some of the top questions and answers to navigate the journey of ERP seamlessly.
In today's competitive business environment, staying relevant is imperative. ERP software is designed for growing MSMEs, SMEs and larger companies to support their business growth. ERP simplifies business operations through effective inventory management, stock valuation, warehouse management, vendor transaction management, budget management, accounting, finance and sales management. ERP can provide a true and unified picture of critical, up-to-the-minute business data and scale your organization to great heights. It is not just a solution, it is the need of the hour for every Ethiopian business.
ERP software simplifies operations and improves business productivity by covering all company functions, helping you collaborate across departments, rendering real-time information, highlighting areas for improvement, and ensuring you comply with laws and regulations. This fosters business growth and success in the long run.
ZalaTech offers end-to-end ERP implementation support. Right from licensing to customization, migration to cloud hosting, training and managed services, the ZalaTech team offers strong industry-specific expertise as one of the best ERP companies in Ethiopia.
Digitizing is the name of the game in today's business world. Automate your SME with an ERP software solution – the all-in-one, trusted, secure, scalable and smart business solution. It is affordable and offers great functionality to foster complete business growth. Today, ERP systems are pivotal for managing businesses of all sizes and scopes – across all industries. It enables leaders to perform numerous activities, do more with less, and create revenue with ease and intelligence.
If you still have not adopted ERP, it is time to give your organization the automation and intelligence that are the key to efficiently running all business operations. ZalaTech offers many ERP solutions you can choose from. Depending upon your business requirements, budget and challenges, you can opt for SAP Business One, SAP Starter Package, SAP HANA or SAP Business ByDesign. Further, there are on-premise and in-the-cloud ERP solutions. ERP platforms can be also grouped on the level of functionality, utility as per business size, and modes of deployment. The team at ZalaTech Business Solutions can help you identify the right ERP for your business and implement the same. Get in touch with us for more information.
Modules Developed Exclusively for Ethiopian Companies
Each and every module has specific purpose in ERP software. These modules look over and manage different divisions and departments of the industry.