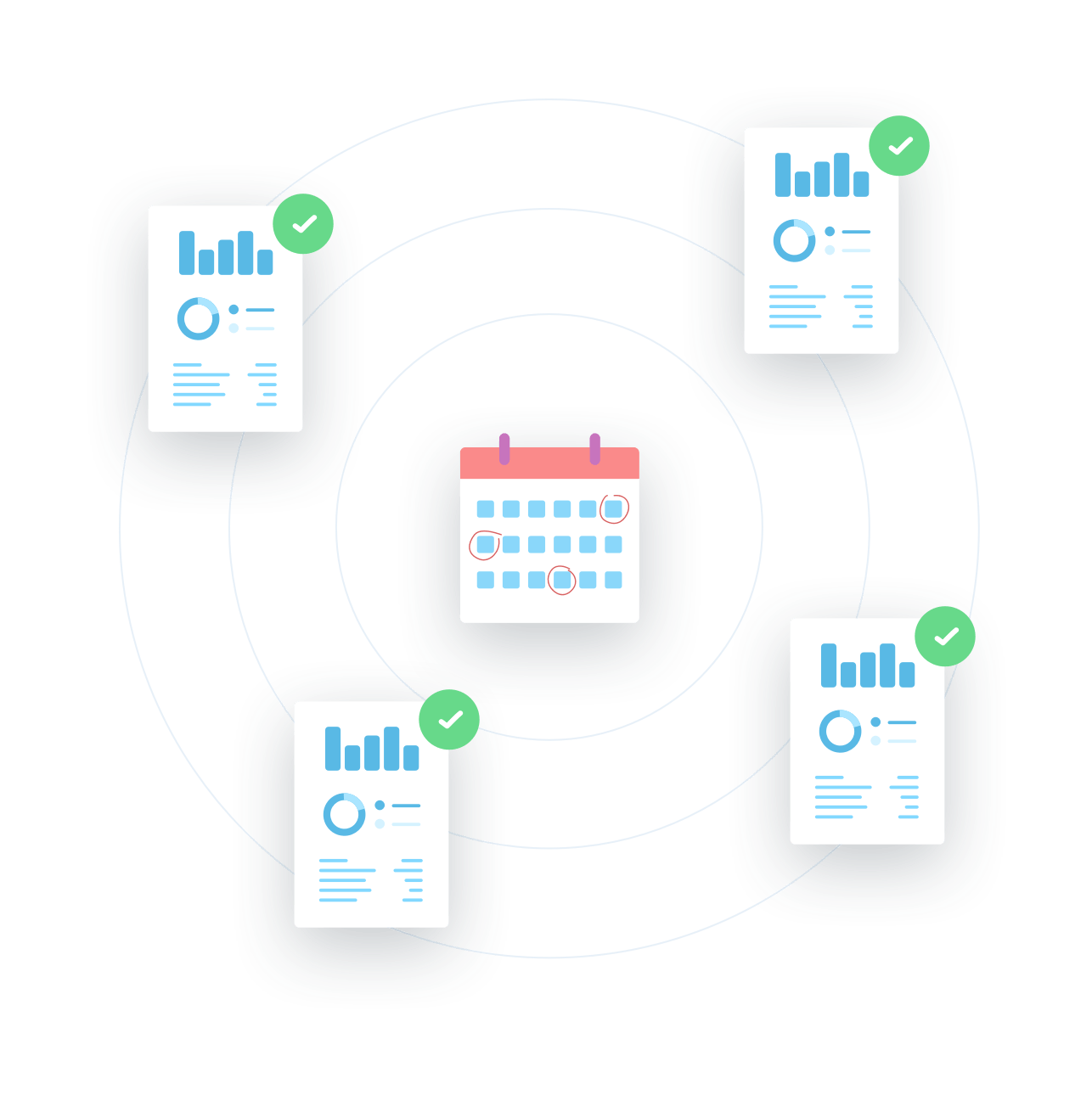 ERP for Finance & Account
The finance and account in ERP module offers statistics and reports of the industry's financial status. Every business or industry needs a robust solution to tackle all the financial errors and difficulties. The finance and accounts module perfectly delivers excellent solutions for finance and accounts related challenges. Understanding finance and account procedures are extremely difficult, as the steps and calculations are intricate.
Enterprise Resource Planning is a powerful tool for any industry that resolves various difficulties that occurs during its operations. Finance and accounts module manages and crafts report of general ledger, assets, receivables, cash flows, etc. The finance and accounts module in ERP software empowers the industry to track the data and information related to the financial status of the industry or business. The finance and accounts module enables the industry to have absolute control over the finances of the industry.
Benefits of Finance and Accounts module in ERP system
The finance and accounts module is one of the important parts of Enterprise Resource Planning software. To summarize or put it in laconically, the finance and accounts module gives a complete overview of the business's financial status, enabling the business to make various decisions based on the insights provided by the module.
Accounting and Financial Management module gives real-time financial and account information at any instance.
Finance and accounts module integrate with other modules of ERP software for sharing various insights into the business.
Organization and proper management made easy with the help of finance and accounts module as invoices and bills are automatically calculated.
Finance and accounts modules help the business in estimating potential profits, hence enables in making strategic business decisions.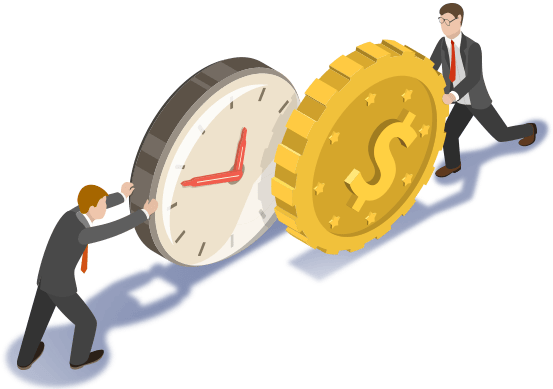 Why do we need a accounting - finance software?
Accounting is extremely important for recording the financial transactions of business for management and decision-making in any organization. The main object of Accounting is to record financial transactions systematically in the books of accounts and to find out the profit-loss and financial position of a business. Accounting module helps you manage your invoicing, sales, purchases, inventory, petty cash, taxation and more.
Multi-Company
You can see the total business done and outstanding amount of any customer / vendor, for all business entities or any specific entity. Profit & Loss statement, Balance sheet or any other statement can be generated without worrying about ledger mismatch and without merging data.
Manage Bills & Expenses
Control supplier invoices and get a clear forecast of your future bills to pay.
Bank Synchronization
Get your bank statements synced with your bank automatically, or import files.
Invoicing
Create sharp and professional invoices, manage recurring billings, and easily track payments.
Easy Reconciliation
Save time and automate 95% of reconciliation with our smart reconciliation tool.
Capable of Accounting - Finance Management Software
Profit & Loss
Navigate easily through the flow of information from the Profit & Loss report.
General ledger
Search and filter in the general ledger easily and zoom into documents in just a click.
Consolidated Journal Report
Get your tax reports in accrual or cash based, formatted according to the right country. The tax audit report allows you to check how the tax report is computed for audit purposes. In the tax report, select a line and click on the "audit" button to audit the journal items (base and tax in the same report).
Advanced Taxes Management
Software tax engine support a wide range of tax computations: price included / excluded, percentage, grid, tax on taxes, partial exemptions, etc.
Balance Sheet
Get your current year earnings automatically reported to your balance sheet to report at any time without having to close/open fiscal years.
Consolidation
Combine financial information from multiple companies to generate a consolidated set of statements. Leverage closing, historic, or average exchange rates and add multiple adjustment columns (no GL impact). Use data from other financial systems and adjust for partial control or ownership of one or more companies.
Clean customer invoices
invoices are easy to create, beautiful and full featured. (payment terms, multiple taxes, discounts, price lists)
Draft invoice propositions
Draft invoices are created automatically by software based on sales order, timesheets or delivery orders.
Advanced Payment terms
Support multiple payments for one invoice, cash discounts, advance invoice and partial reconciliations.
On-the-fly payment reconciliation
When creating an invoice, we suggests outstanding payments automatically so that you don't have to reconcile it later.
Control supplier bills
Compare the information appearing on the Purchase Order, the Vendor Bill, and the Receipt to make sure you pay the correct bill.
Forecast expenses
Get a clear forecast of your future bills to pay.
Employee expenses
Track employee expenses, from the recording to the validation and reimbursement.
Annotate any report
All reports are full dynamic allowing you to navigate easily. Create multiple annotations. Annotate reports to add your notes for the managers inline.
Frequently asked questions
We're here with some of the top questions and answers to navigate the journey of ERP seamlessly.
In today's competitive business environment, staying relevant is imperative. ERP software is designed for growing MSMEs, SMEs and larger companies to support their business growth. ERP simplifies business operations through effective inventory management, stock valuation, warehouse management, vendor transaction management, budget management, accounting, finance and sales management. ERP can provide a true and unified picture of critical, up-to-the-minute business data and scale your organization to great heights. It is not just a solution, it is the need of the hour for every Ethiopian business.
ERP software simplifies operations and improves business productivity by covering all company functions, helping you collaborate across departments, rendering real-time information, highlighting areas for improvement, and ensuring you comply with laws and regulations. This fosters business growth and success in the long run.
ZalaTech offers end-to-end ERP implementation support. Right from licensing to customization, migration to cloud hosting, training and managed services, the ZalaTech team offers strong industry-specific expertise as one of the best ERP companies in Ethiopia.
Digitizing is the name of the game in today's business world. Automate your SME with an ERP software solution – the all-in-one, trusted, secure, scalable and smart business solution. It is affordable and offers great functionality to foster complete business growth. Today, ERP systems are pivotal for managing businesses of all sizes and scopes – across all industries. It enables leaders to perform numerous activities, do more with less, and create revenue with ease and intelligence.
If you still have not adopted ERP, it is time to give your organization the automation and intelligence that are the key to efficiently running all business operations. ZalaTech offers many ERP solutions you can choose from. Depending upon your business requirements, budget and challenges, you can opt for SAP Business One, SAP Starter Package, SAP HANA or SAP Business ByDesign. Further, there are on-premise and in-the-cloud ERP solutions. ERP platforms can be also grouped on the level of functionality, utility as per business size, and modes of deployment. The team at ZalaTech Business Solutions can help you identify the right ERP for your business and implement the same. Get in touch with us for more information.
Modules Developed Exclusively for Ethiopian Companies
Each and every module has specific purpose in ERP software. These modules look over and manage different divisions and departments of the industry.