There

is

a

better

way

to

power

your

data.
Are you searching for a cloud application development company? We are the top rated cloud application development company in Ethiopia helping the businesses to utilize the power of cloud computing to optimize customer experience of their businesses with our highly secure and scalable cloud application development services.
ZalaTech is the right cloud hosting development company for your business to guide in selecting the right cloud computing model; Public, Private and Hybrid cloud, that offers better experience in cloud application platforms.
Contact us
Our Cloud Server Services
At ZalaTech we provide end to end cloud solutions for businesses all across the globe and grow business in a competitive market. Our cloud solutions cover every phase of cloud application adoption; Cloud app consulting, cloud application development & testing, cloud application security services, cloud app integration with other cloud & on-premises apps, cloud app infrastructure management.
Cloud Consulting Services
Planned and strategic complete cloud consulting services for your business regarding planning, architecture, infrastructure, deployment, integration, optimization, as well as delivery & support.
Cloud Migration
Migrating your databases, servers, business applications as well as business processes to a cloud platform according to your business needs.
Cloud Deployment
Importantly, we are expertise in public, private, & hybrid cloud deployments.
Cloud Support and Maintenance
Highly dedicated IT support staff for your project in order to manage & monitor your cloud application and provide continuous support and maintenance services.
Cloud Data Server Features
Our next generation data centers give you a complete solution for the outsourcing of your data center requirements. So that you can concentrate on your core business.
Secure
ZalaTech data centers meet the most stringent international standards for physical and data security to give you total peace of mind.
Flexible
In today's business world, being able to react to changing circumstances is essential. Our flexible and personal approach and range of solutions and partners let you change direction fast.
Scalable
At ZalaTech you have all the room you need to grow. In our most recent part of the data center we use separate modular suites which make it easy to scale up as your needs change.
Connected
We offer an exceptional choice of Internet and Cloud connectivity provided by a growing ecosystem of Network Service Providers, as well as leading Internet Exchanges.
Selecting the Right Partner
Our Cloud Data Center Solutions is a provider of high-performance, enterprise grade, data center services focused on offering cost efficient colocation solutions. Our team includes innovative problem solvers, bringing insights and time-tested tactics to your most complex challenges.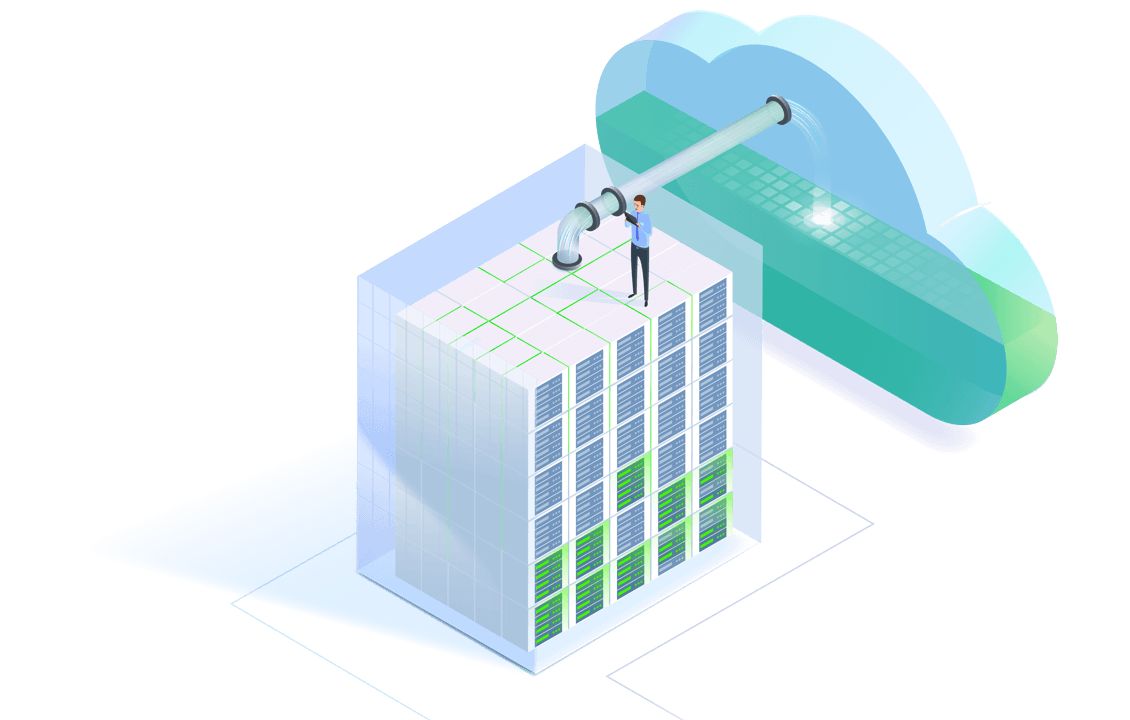 Reasons Why You Need Cloud Data Center
Redundancy
Multiple points of presence across the globe provides strong redundancy. Your data is securely mirrored across storage devices in multiple locations.
Transparent maintenance
Virtual machines never go down for scheduled maintenance with new, built-in live-migration technology. Get the peace of mind of knowing hosts are patched and data centers are maintained without the headaches of downtime.
High performance virtual machines
Cloud Platform provides fast and consistent performance across the range of computing, storage and application services. With powerful processing, access to the memory you need and high IOPS, your application will deliver consistent performance to your users. You enjoy the benefits of reduced latency and avoid noisy-neighbor problems.
Ready to Get Started cloud server hosting?
If you have any cloud server requirements, feel free to get our cloud server application development services.