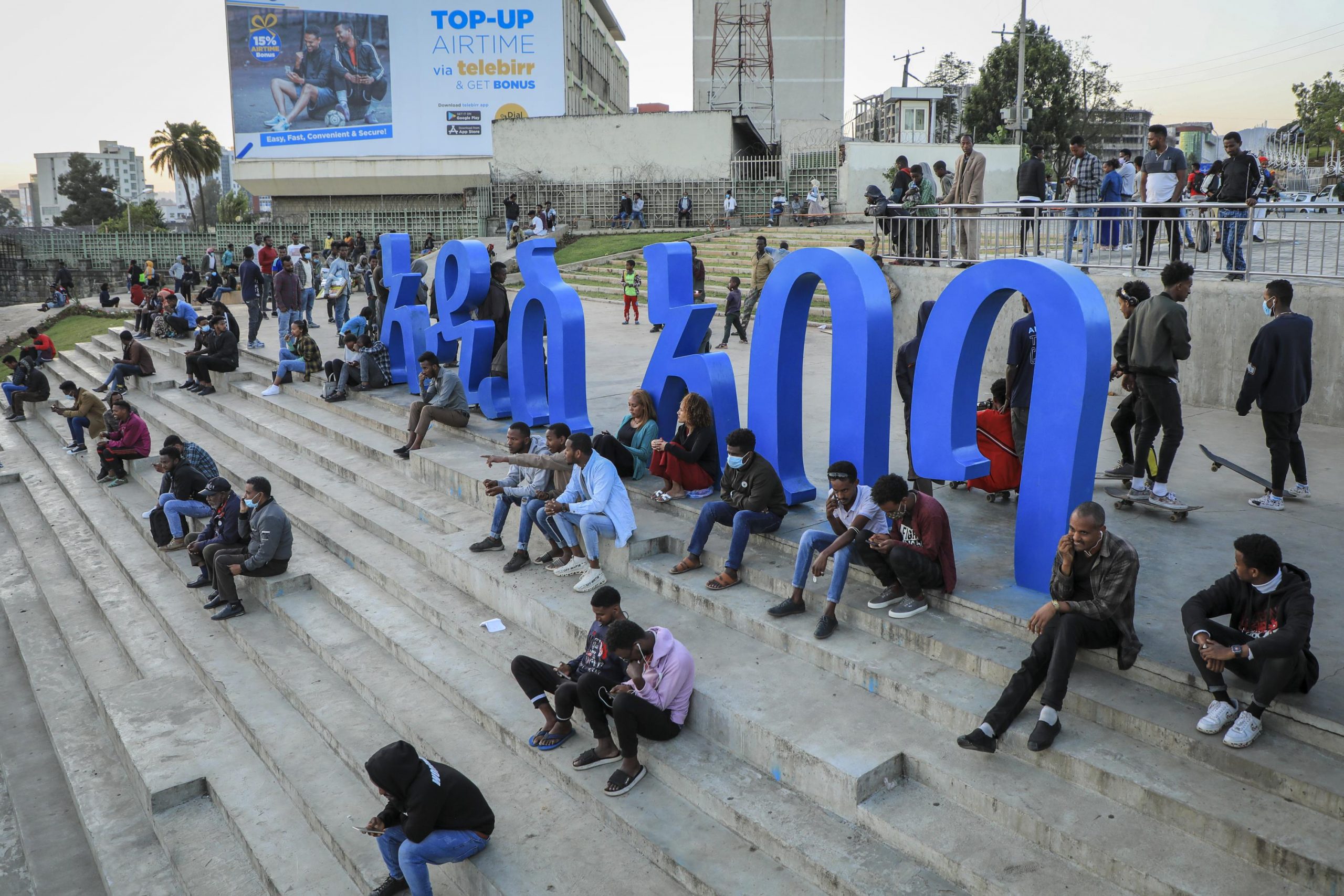 Ethiopian's Leading Website Company
Move Your Business Ahead with Best Website Development Company in Ethiopia
Web development is the vital area that focuses on developing the technology to create a meaningful sense to the functionality and user experience of a website as per client's requirement. Development does require enormous amount of experience across all open source platforms. Development is a huge process that consist web designing, development, content creation, configuration of server.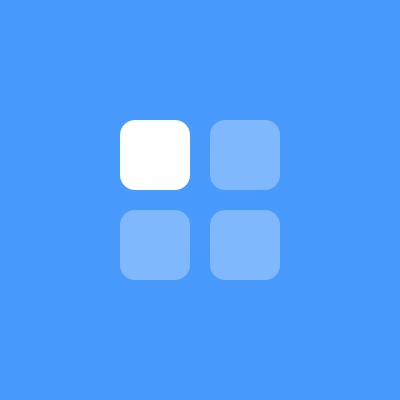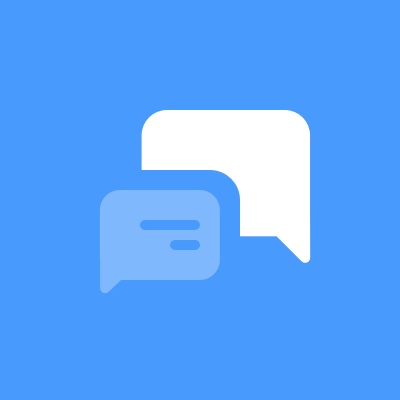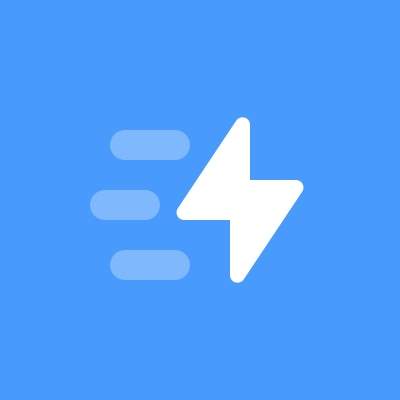 What Makes ZalaTech The Best Web Designing Company in Ethiopia?
We are one of the leading web design companies being trusted by thousands of businesses across the Ethiopia. ZalaTech is a leading name when it comes to website design in Ethiopia. Here are some services you can opt for from us:
Web Design Options
We offers a wide variety of website design options for you to comfortably personalize your company website.
Well Documented
Our web systems comes with an extensive documentation, which is well-written and greatly detailed for users.
SEO Strategies
We apply Meta description integration, generic page title strategy and analytics script integration from the development stage itself.
Skilled Experts
Our team of highly skilled experts in the field has worked so hard together to develop web systems in Ethiopia.
Mobile Friendly
Websites created by ZalaTech are completely friendly and adaptable on all mobile and tab devices.
Reliable team support
Knowing that you have a team on your side who care about the growth of your business makes it easier.
Easy Accessible
Our web system is super easy to customize and set everything up.
Website Speed Tests
The result of the speed test for sites that we develop has been beyond our expectation.
Work Like a Pro. Purchase Essentials.
Our custom web design company offers affordable and creative website design services to startups, SMEs, and enterprises. Our web designers in Ethiopia have been consistently producing innovative & eye-catchy designs. Besides, we are the best partner when it comes to web design in Ethiopia.
Web Portal Development Services
The type and kind of designs for a web portal differ from the kind of business it has. Our web designing company in Ethiopia includes all the essentials while providing popular design services.
Learn More
Better SEO Rankings
We ensure that your website design and development checks all boxes that search engines like Google, Yahoo, Bing, etc … prefers to give you a high ranking.
Learn More
Web Application Interface Design
Outsource web designing and development services to ZalaTech and get great app interface design with a perfect font that defines your businesses' goods and services in the best possible way.
Learn More
Custom Website Designing and Development
Our website design company in Ethiopia gives impressive visual design with beautiful typography, keeping the target audience in mind. This makes our quality design strike the right chords.
Learn More
Get a Head Start on the Ethiopian Digital Web Competitors.
We're experts at creating websites that feature as your brand's hub — the critical piece of your marketing that works tirelessly to capture engagement and convert traffic into leads and sales.
Creative Solutions
Your custom website system will be attractive, multi-functional and deliver strong branding and a great user experience for your customers or employees.
Flexible and Powerful
ZalaTech has always believes in giving control of the website to our client. We built web systems to be flexible and to easily accept custom programmed modules.
Continuous improvement
We always combine our previous wins, learning curves, industry knowledge and passion for innovation with tailored strategy – for proven results.
Quality-Driven Process
We employ quality-control checklists throughout the process and will communicate with you on a regular basis about the on-going status of your project.
Highly Effective Web Design Process
Planning And Strategy
Once we have all the information, our experts get started with developing a sitemap that offers a clear idea of the website's architecture. With our SEO strategy and proper planning, we make sure the results turn out to be stunning.
UI/UX Design And Development
We create multiple design concepts and directions. We work on wireframe, layout, colour scheme, translate the design into the live site and more. This is one of the important stages where all the production work is done.
Testing
Once the website has all the visuals and content, we get started for the testing phase. Our designer & web developers thoroughly tests each page, every link, content and validates all the codes to meet development standards and to ensure that the website is bug-free.
Launch
After the testing, we upload the files to the server. An FTP (File Transfer Protocol) software is used for that purpose. Run a final diagnostic check to ensure the website runs smoothly. We also offer a website maintenance service plan.
Covering All Major Ethiopian Industries.
We have delivered highly scalable & secure website design and development solutions to clients in diverse industries including retail, healthcare to banking, travel and more. Following are the industries we cater to when it comes to website design and development services.
Healthcare
At ZalaTech, we offer Healthcare website Design and Development solutions based on in-depth research & deep industry knowledge. Our talented team of experts has years of experience in developing solutions for the betterment of mankind. Serving this sector with top-notch solutions is the main objective of our company. Our solutions not only use cutting-edge technology but also provide excellent returns on investments. Not only do we offer Healthcare website Design and Development services, but we also partner with our clients and consult them on the latest developments in the industry and deliver "future-ready" solutions which address healthcare needs and eliminate redundancy. Our talented team uses a technical approach and expertise to create reliable and stable web applications that are compliant with HIPAA regulations. We at ZalaTech offer you a complete range of healthcare development services. We have created the best healthcare website Design and Development for our esteemed customers who were satisfied with our service delivery.
Retail & eCommerce
At ZalaTech, we deliver cutting-edge technology solutions for eCommerce & retail businesses. Our website Design and Development solutions are built on the latest technology platforms like Magento, SpreeCommerce, and PrestaShop. Our quality services are spread across web development, responsive web development customization, cart development, payment gateway integration, order tracking, content management, & relationship management. We at ZalaTech ensure best practices in user experience design to deliver responsive web design with high on-page performance optimization, faster page load time, page fluidity, and regular maintenance. Proper incorporation of needed features, simple navigation, and precise tailoring in view of our client's specific business objectives assure that our online stores deliver value to customer's businesses. We firmly believe in timely delivery & cost-efficient solutions along with consistency and premium quality. Our dedicated team of professionals uses their experience in developing online stores and domain knowledge to build products customized to our client expectations. We have experience in developing solutions across industries like retail, healthcare, grocery, transport, and much more. We specialize in plug-in & module development solutions for small and medium-level enterprises.
Travel and Tourism
At ZalaTech, we build cutting-edge technology to help travel and tourism businesses automate the management of customer communication, guest management, online booking, customer communication, and logistics management. We have a dedicated team specializing in the design and develop end-to-end travel website Design and Development solutions by integrating OTAs' & tour operators' websites. We keep ourselves updated on the latest trends and developments in travel and hospitality to not only develop solutions but also consult our clients and help them be future-ready. This adds immense value to our as well as our client's businesses. We at ZalaTech focus on developing easy-to-use interfaces that boost user engagement and maximize Return on Investment. Our goal is to minimize on costs of operations while uplifting return on investment for your business.
Education and eLearning
Our highly talented eLearning development team applies both traditional as well as innovative e-learning approaches to enhance the learning process with new technologies which will help the educators to understand their learners & deliver solutions that cover diverse e-learning techniques using emerging modern technology AR/VR enabled learning. Moreover, we offer customized e-learning solutions to improve corporate learning portals, online courses, learning management systems, online training applications, among many more. We partner with our customers to understand their needs and deliver real outcomes which make a business impact. Our solutions ensure that our customer's investment in their employees is justified by challenging them to take risks and experience consequences within a safe, online learning and training environment. From small simulations to scenario-based software training- our web-based, easy-to-implement solutions span across all varieties depending on our client's needs and budgets. It eliminates all geographical barriers reinforcing collaboration and opens up a broad horizon of learning, discussions, and cross-cultural interactions.
Banking and Finance Solutions
Our team of experts is highly qualified and certified with in-depth expertise and years of experience in this industry. This helps us in understanding client requirements better. We not only build products, but we also work with our clients to provide them expert consulting services and tell them what they need in the future! At the same time, we are completely driven by the objective of helping financial institutions in achieving cost-efficiency and scalability. Our custom-built tech solutions for banking and finance businesses are mainly conceptualized to fill the bridge between the banking service and the common person. Our purpose is to produce personalized banking and financial solutions to improve agility, operation, and leadership.
Logistics and Transportation
Whether you're a transportation company or offer other services, logistics software development is an important means of managing inventory and keeping the supply chain running smoothly, from warehouse management to shipping. Every enterprise has logistics needs, after all. And they operate better when you have the right tech by their side. We have a highly talented smart logistics software development team who are at the same time keen learners as well. Moreover, The team specializing in logistics and transportation concentrates on maximizing return on investment and improving the overall workflow daily. We at ZalaTech offer you the top logistics software development service and help you increase your development with our cross-functional expertise.
Media and Entertainment
We have an offshore software development company that provides online promotion solutions, social networking, media content distribution channels using the latest tech trends and social networking development tools. We at ZalaTech develop fully-fledged software for video streaming, offer your end-users top-notch features they need, and give access to the content on desktops as well as mobile devices. Implementing cutting-edge technology, we assist Media and Entertainment industry to build eye-catching & intuitive experiences for fans and visitors. Our versatile and advanced software development services incorporate features such as live video feeds, ticket booking, loyalty programs, social media, and fan transit. Since we hold many years of experience in the IT industry, till now, we have functioned with a few of the prominent names in the industry; also, we benefited them to boost their profits.
Automotive
The automotive sector requires effective software solutions to enhance sustainability and efficiency. Being a top software development company we at ZalaTech provide innovative, customized, and technology-driven solutions to its clients across the globe. We deliver top-notch automotive software development services according to your business requirements. Embracing the complexity of the automotive software architecture, our automotive software services are built around top approaches for prototyping, developing, testing, and deploying new features. Other than that, all our automotive software development efforts don't compromise on user satisfaction but improve software performance.
Frequently asked questions
Price depends on your requirements. After knowing your requirements like – How many pages do you want in the website, do you want a customised website or a template based, do you want an ecommerce website to sell products online or a business website with enquiry form, do you want a website with keyword optimisation for SEO or not. Please get in touch for a free quote.
Often, we are asked this question and unfortunately the answer is: it varies. However, we have defined time of web designing packages for corporate websites & ecommerce websites as per the number of pages and features in the website – View Our Web Design Packages. Generally, business websites take 4 weeks to 6 weeks time for a website ranging from 10 products/services categories to 100 categories. For customised website, every business comes with unique requirements and strategy. Without discussion, it's hard to guess and hence we can't answer the time to build a website. Through discussion with clients and planning, we will be able to understand your requirements and then we can tell the exact time for a project.
Yes absolutely, ZalaTech Web Design is the best development agency in Ethiopia for your website and creates 100% secure. Our expert designers and developers use robust CMS and clean codes to develop websites that offer total protection against hackers and spammers. All our websites come installed with SSL (Secure Sockets Layer) certificate to further enhance the security of your website. You can also exchange an HTTP address for HTTPS to improve your website security and serve as a trust signal to your customers. For more information, please give us a call.
Yes, we provide web hosting services for all our websites
ZalaTech is popular for developing SEO friendly websites in Ethiopia. YES. For providing the best service, we design and develop your website 100% search engine-friendly websites. Our designers work with SEO experts and content writers to integrate technical SEO within the workflow creating a visually appealing website that meets the requirements of search engines. Our SEO-friendly websites have improved visual quality, low download time, and have the keywords and descriptions related to your niche. The websites meet all the needs of SEO and are likely to draw more traffic and be easily found by your potential customers.
The process is – After receiving payment for the project, our customer support team will get in touch with you to coordinate between you and the technical team from start of the project till you run your project with us.
Absolutely, yes. Experts work hard to ensure your website is fully responsive and looks great on all devices. A mobile-friendly website contributes to your business success as it is convenient to access and make purchases on the go. Apart from this, the mobile-friendly website we create loads quickly and has fewer pop-ups offering a seamless user experience. The call to action is prominent and contact information is strongly featured, thus allowing the users to engage with your website easily and drive more sales. As a top SEO web development company, we always use mobile friendly web designs tips to make your website mobile-friendly with all the attributes in place to help it rank high and ultimately achieve your goals.
Definitely yes. We will give you the Admin Panel of your website to update content and images in the website yourself. For an eCommerce Website, we give the admin panel to add/edit/delete product items, check orders, enquiries, update content & images.
Ready to Get Started for Website Design and Development?
Generate more sales and revenues with our top-notch custom Website Design and Development development services. At ZalaTech we implement the latest technologies to develop an website platform that stands out from the rest. Looking for the best Website Design and Development company in Ethiopia? You've landed in the right place. Contact us and get a free consultation from our experts today!
Great Insight Of ERP, Hardware, Software And Website Technology
Our editors publish new content to our blog, where you can learn about software development, website design, and ERP software implementation.